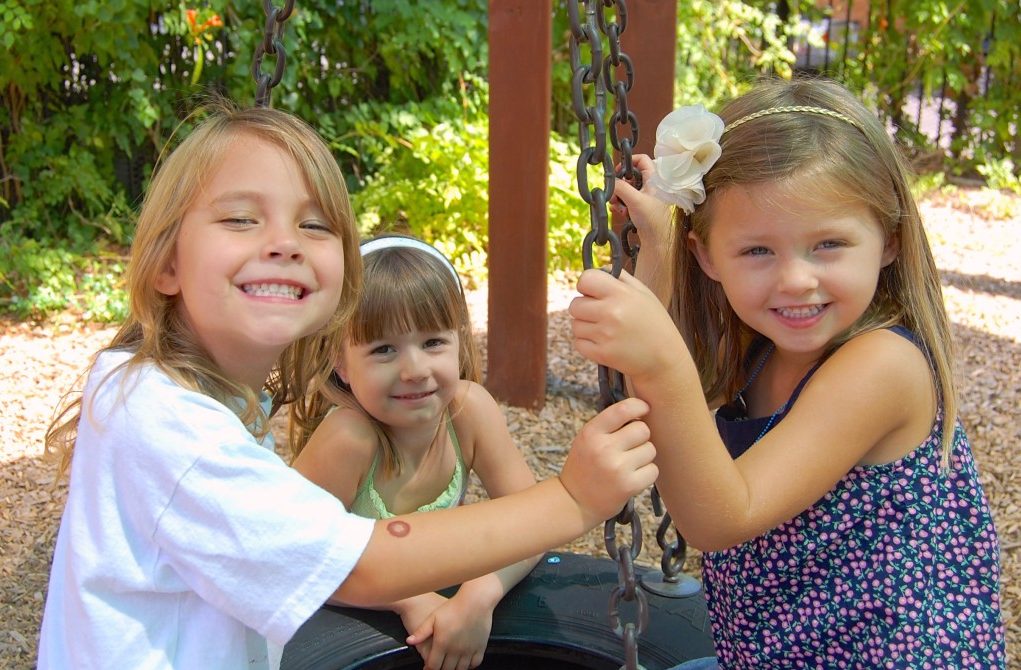 Tire-Swing-on-Playground-1024×731
Limited Spots available for 2023-2024
Applications for 2024-2025 open on November 1, 2023. Enrollment for 2024-2025 will begin in February 2024. Apply now!
All Saints' prepares students to excel academically, and to shine as members of their family, community, and the world. We cultivate responsibility, integrity, empathy, and service.
Programs and Exploration for Each Child
Early childhood education is a crucial building block in a child's path to a successful educational career. Our students develop a growth mindset and prepare to become lifelong learners. Each classroom incorporates music, visual arts, language, movement, math and science, social-emotional learning, community service, and chapel into a hands-on play based curriculum.
All Saints' students experience innovative and challenging activities each day. All Saints' teaching methodologies accommodate a variety of learning styles and development levels within each classroom. All Saints' values supporting and engaging each child in their own academic exploration.
All Saints' students go on to attend a variety of public and private elementary schools across Austin, and the love of learning instilled here stretches well beyond the time they leave our classrooms.
A quality environment for children is one, which not only permits, but also encourages parents' consistent involvement. All Saints' works in partnership with parents to promote the growth and development of each student.
Classes for ages Two through Transitional Kindergarten
At All Saints', the school day begins at 8:45 AM and ends at 1:45 PM.
All Saints' hands-on and play based curriculum includes specific programs in Library, Music, Spanish, and Movement.
We also offer a Before School Program (Early Birds) starting at 7:45, After School Enrichment Classes, and an After School Program (Stay & Play) that ends at 5:30.
All Saints' provides a developmentally appropriate curriculum that fosters a love of learning in a spiritually inclusive environment.
My daughter, Hazel, is graduating from high school. Where does the time go? It seems…